Section Editor:
Dr. Sharath Kumar GG,
Consultant Neuroradiologist, Apollo Hospitals, Bangalore,
Email : drsharathkumargg@gmail.com
Submit your interesting cases to be featured here. Kindly review the submission guidelines before submitting.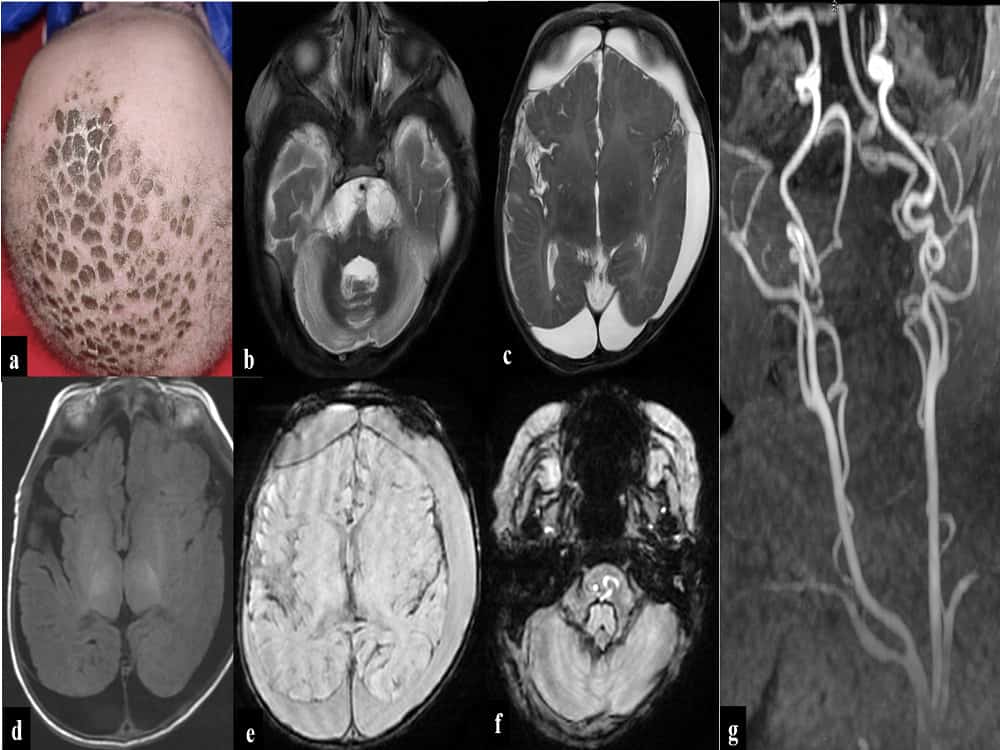 A 5month old male child born out of by non-consanguineous marriage presented with history of left focal seizure, reddish discoloration of left hand and delayed attainment of milestones. Parents also noticed increase in fairness of the baby and loss of hair.